Totango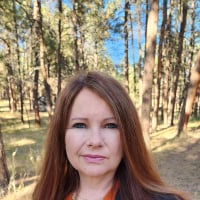 Heather Wendt
HLAdmin
Posts: 252
Gain Grow Retain Staff



Category
Customer Success Software
About Totango

Totango is customer success software your business can't outgrow, providing unlimited scalability and unmatched time to value to help cross-functional enterprise teams drive productivity, retention, and expansion. Pre-built customer success programs that are embedded with industry best practices make it fast and easy to get started, customize to your business, and achieve critical business outcomes at each stage of the customer journey. 
The biggest customer success teams in the world—including SAP, Github, Schneider Electric, and Aircall—use Totango to integrate customer data for a 360-degree view of customer health, collaboratively manage their customer portfolio, and engage proactively and intelligently with their customers.
How we help you grow

At the heart of Totango are SuccessBLOCs, pre-built customer success program templates embedded with industry best practices and expert knowledge. SuccessBLOCs help you quickly get started and customize so you can achieve your business goals.
We built Totango with SuccessBLOCS to be optimally flexible and scalable—giving you the freedom to compose magical moments at each stage of your customer journey—and easily work across your entire team. SuccessBLOCs come pre-packaged with out-of-the-box reports, automated workflows, and assets to help you get started with the click of a button.


Why Totango is the best fit for your business

We believe that the foundation of a growth-driving customer success software is its ability to connect and integrate customer data from across an organization, enabling cross-functional teams to get holistic customer insights.
Totango customer success software seamlessly connects with all sources of customer data, sitting at the center of the enterprise tech stack to deliver a 360-degree, multidimensional view of your customer health. Featured integrations that allow your business to work better together include: Salesforce, Zendesk, Slack, HubSpot, Pendo, Outlook, Google Suite, and more.
Accelerate business outcomes with Totango
Do more with less to improve the metrics that matter. Book a demo today.
Tagged:
Categories
1

Gain Supporters

2

Grow Supporters

4

Retain Supporters
Interested in Supporting Gain Grow Retain?