Totango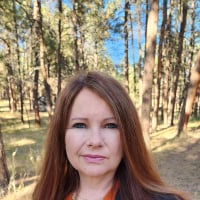 Heather Wendt
HLAdmin
Posts: 224
admin




Category
Customer Success Platform
About
Totango is the industry's only Composable Customer Success platform, built on a mocular foundation with embedded best practices to meet you where you are today and grow with you as a business needs change. Totango is quick to implement and integrate, fast to value, and efficient to own and operate.
Many of the world's fast-growing businesses and well-established software giants, including Tyler Technologies, Schneider Electric, and Aircall, use Totango to get real-time access to customer health, stay alert to risks and opportunties, and engage proactively and intelligently with their customers to increase net revenue and drive productivity within their organization.
How We Do It

Customer Success Resources
From ebooks to white papers to research reports: browse through these great learning resources on the business, methodology, technology, and practice of Customer Success. We're passionate about listening, learning, and developing best practices - and then passing them on to you.
Customer Stories
We put customer success results first.
We deliver the only results-driven customer success solution that scales from the fastest-growing start-ups to the largest global enterprises.
Why Choose Totango
Get customer journeys up and running efficiently to drive faster time to value for you and your customers. Start where you are today, grow when you need to.

Demo Information
With Totango, you can do more with less to efficiently scale customer success across your entire business.
Book a Demo
Tagged:
Categories
1

Gain Supporters

2

Grow Supporters

4

Retain Supporters
Interested in Supporting Gain Grow Retain?