Get to Know Jaime Chambron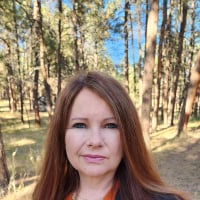 Heather Wendt
HLAdmin
Posts: 249
Gain Grow Retain Staff



Founder and Consultant, The CX Ops Lab
Jaime has over 20 years of experience building, growing and transforming customer operation teams within over a dozen different tech organizations and launching three businesses of her own.  Starting as an Internet consultant in the Bay Area, she navigated her way across and up organizations to land service and customer success executive leadership roles throughout her journey. Finding every tech company she walked into over the last decade faced the same challenges in scaling the customer experience with business growth, she launched The CX Ops Lab to leverage what she has learned to help growing tech organizations proactively scale the customer experience and turn around flailing ones.  She is also an original co-founder of the Alliance of Technology and Women (ATW) based in Dallas, Texas.  In 2002, she launched the secondary school girls in tech program GREAT MINDS, which continues to thrive today.  Jaime holds a computer science degree from Harvard University.
Fun Fact - Jaime lived across the hall in college from the founders of OK Cupid (which is now part of Match.com, and one of the founders is now CEO). She also met her hubby on Match.com!
Categories
1

Gain Supporters

2

Grow Supporters

4

Retain Supporters
Interested in Supporting Gain Grow Retain?