Northpass Info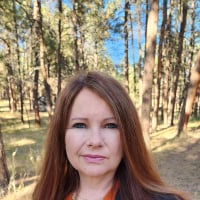 Heather Wendt
HLAdmin
Posts: 252
Gain Grow Retain Staff



Who We Are
Gone are the days of antiquated customer training methods that are manual for customer success teams and inconvenient for customers. Northpass offers customer success teams a better way to train customers with a digital solution that makes education a vital part of the customer journey. 
Northpass is a market-leading learning platform for customer education that empowers businesses to elevate their customer experience and optimize operational efficiency through digital learning. Iconic brands, including Walmart and Johnson & Johnson, in addition to hundreds of growth businesses, like Pipedrive and Freshworks, choose Northpass to power their digital customer academies. 
Our award-winning platform and expert services give companies a surefire path to transform outdated customer training methods into modern digital education programs that match how customers want to learn today and improve training efficiency, effectiveness, and reach.
How We Help
Northpass transforms outdated customer learning methods into modern digital experiences, giving customers the knowledge and skills they need to succeed, customer-facing teams the time back to focus on retention- and revenue-driving initiatives, and businesses the agility to grow quickly and more efficiently. 
We've created a better way to train customers with a learning platform that:
Presents customers with a seamless learning experience that matches the high standards set by modern society. Learning experiences that include on-demand academies, embeddable learning capabilities, personalized learning, high-quality content formats, etc.
Powers your customer education program with simple digital learning operations that unlocks customer-facing teams to spend less time training and more time driving customer relationships, inclusive of automation tools and turnkey integrations with your entire tech stack. 
Removes the mystery of customer education's impact with actionable learning insights and analytics by giving you learner data & analytics, integrations with CRMs and customer success platforms, quizzing and assessments capabilities, etc.
Resources
Impact Calculator: Quantify how much time and money you can save with digital customer education in 2023.
Business Case for Digital Customer Education: See how you can use digital customer education to provide exceptional customer experiences without adding headcount, while reducing costs and improving productivity.
Bonfire Case Study: Explore how Northpass helped Bonfire launch a digital academy that saves them 2,000 hours a year on manual, 1:1 customer training. 
Building Effective Customer Education Programs: Learn how you can build a customer education program that works for you and your customers.
Schedule a Demo
Looking to ditch manual and time-consuming customer training? Schedule a demo to learn about how we can help you scale your customer success team through the power of digital customer education. Plus, you'll get to see a preview of what your digital customer academy could look like with Northpass.
Customize Your Own Customer Academy Today
Tagged:
Categories
1

Gain Supporters

2

Grow Supporters

4

Retain Supporters
Interested in Supporting Gain Grow Retain?