Wake Up Your Unconscious Bias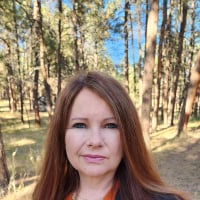 Heather Wendt
HLAdmin
Posts: 250
Gain Grow Retain Staff



Diversity, Equity, and Inclusion is an area that many organizations (and people in general) are looking at. How can we make sure we are truly increasing access and opportunities for folks and not just checking off the boxes.
Our latest blog post features the takeaways from Gain Grow Retains Spring DEIB event, hosted by Camille Kelly. She focuses on a few main ideas:
What exactly is DEI? How do we define it? How are we measuring it? How SHOULD we be looking at it?
How do we make our work environment more inclusive. Who should be involved? What are some practical methods that can be applied to make it more than just a metric but a part of the DNA of your organization.
What is an unconscious bias are, how we can learn to recognize our, and the unintentional impact if we do not
Take a moment to read the post, and then answer the following questions as we all work to ensure that everyone has a seat at the table.
Many people bring an alternate self to work, afraid to bring their diverse dimensions in case it impacts the perception of their peers or their leaders. Why is it important to bring "all of us" to our job?
How can your diverse dimensions make you a better partner to your customers and colleagues?
Leave a Comment
Categories
1

Gain Supporters

2

Grow Supporters

4

Retain Supporters
Interested in Supporting Gain Grow Retain?