Let's Update Your Profile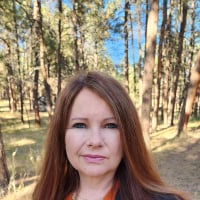 Heather Wendt
HLAdmin
Posts: 252
Gain Grow Retain Staff



Once you've logged into your new account, you can update your profile to help others in the community learn a little bit more about you and give the GGR team information that will help us target our communication to you.
Navigate to your profile by clicking on the circular icon on the top right 
A variety of fields are available to be completed as desired
General Account Info:
Username – How you appear to your peers
Email – your email address for login and communication
Checkboxes
Allow other members to see your email – this allows others to see (and utilize) your email address outside of the GGR community
Private Profile – checking this box prevents anyone other than administrators from seeing your profile information
Personal Info:
Visible to profile visitors
My Bio – tell the story of who you are and what you do. You can include interests, your pathway to you current career, etc. (Think of your LinkedIn bio)
LinkedIn Profile URL – allow your peers to connect with you
Information for GGR Use Only:
*All information provided in your profile will be retained by GGR only and utilized to help us communicate with you better. Your information will never be sold are shared (please review the data information in the Gain Grow Retain Guidelines for more information)
Areas of Expertise – share what you are good at
Country – used for communications that are specific to your country only
State/Province – used for opportunities that may be specific to your region
Topics of Interest – allows us to focus on those topics that are of interest to you
What current level do you serve in your organization? - allows us to focus on those topics that are of interest to you at your current or desired level
What is your primary customer focus – what level of support does your company provide?
What best describes your company? – provides additional information so we can continue to target communication more effectively
Company FTE – what size company are you with?
I heard about GGR through – help us identify the channels that are most/least effective in getting the word out about the GGR website
GGR Program Interest Checkboxes
I am interested in learning about small topic groups – as we grow, we will be creating small topic groups that will allow you to drill down into conversations with folks that have the same interests. Checking this box ensures that you receive information about these as it becomes available
Tell me more about becoming a GGR volunteer – are you interested in helping to support the GGR community? If so, checking this box will allow us to send information about the volunteer program along with updates and insights
I want to hear more about the GGR Mentor program – whether you are interested in becoming a Mentor or a Mentee (or both!), checking this box will help us communicate information quickly and effectively
All of these profile fields can (and should!) be edited, changed, and updated as needed. Help your peers and the GGR team learn about who you are and what your interests are for a more enjoyable experience.
Tagged:
Categories
1

Gain Supporters

2

Grow Supporters

4

Retain Supporters
Interested in Supporting Gain Grow Retain?