Can Saying No to Your Customers Make Them Happier? Read the GGR blog to find out!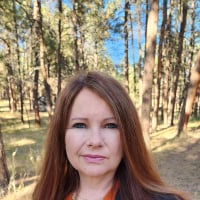 Heather Wendt
HLAdmin
Posts: 250
Gain Grow Retain Staff



This week, we share a post from Sylvie Woolf as she takes a look at the old adage "the customer is always right." It turns out that especially in Customer Success, this mentality can lead to churn instead of the happy customer we all want to see.
Sylvie takes a look at the need to not simply agree and move forward with every request, but instead to find out what they ACTUALLY want to accomplish. In other words, do they need a drill bit, the hole that the drill bit creates, or are they trying to hang a picture and those are simply tools? Often customers look at the tools they need to accomplish the task, but CSMs can help them look more strategically at the end goal and help them figure out what is truly needed to be successful.
After reading the post, take a moment to answer the following:
Sylvie states that the best time to start "flexing your 'no' muscle" is during discovery by making sure the goal-setting and outcomes are fully developed. Do you find this to be true? Why or why not?
While saying 'no' is important, HOW you say it is critical. What are some ways you have found to make the 'no' easier for the customer to take?
Tagged:
Comments
Leave a Comment
Categories
1

Gain Supporters

2

Grow Supporters

4

Retain Supporters
Interested in Supporting Gain Grow Retain?