How a good Customer Health Score can help in a crisis!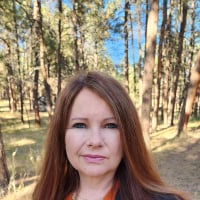 Heather Wendt
HLAdmin
Posts: 252
Gain Grow Retain Staff



This week, Jeremie Halimi takes a look at how a solid Customer Health Score (CHS) can not only decrease stress and anxiety during an issue, but can help prevent unnecessary work when you are already trying to put out a fire.
A well-done CHS can tell you at a glance whether a customer is satisfied with your service, using your product robustly, at risk, and what direction their customer journey is moving in (grow, renew flat, headed towards churn).
Taking a look at the areas of Usage Data, Human Appreciation, and Customer Company Context will allow you to make sure you have all high quality ingredients in the right combination, with a pinch of experience "to know in real-time if you what you're looking at makes sense or not."
After reading this week's blog post, take a moment to consider and respond to the following:
Is a Customer Health Score a part of your CS toolkit? Why or Why Not?
When faced with an unexpected product crisis impacting your customers, how do you triage the communication/resolution process?
Tagged:
Leave a Comment
Categories
1

Gain Supporters

2

Grow Supporters

4

Retain Supporters
Interested in Supporting Gain Grow Retain?