BLOG - How Can Customer Success Help to Create a Seamless Customer Experience?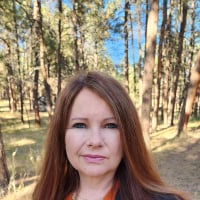 Heather Wendt
HLAdmin
Posts: 224
admin



This week, Sruti Satish from CustomerSuccessBox has shared some valuable insights into the direct impact a strong CS team has on customer loyalty, and ultimately, on revenue.
Focusing on three simple steps:
Lead with a personal touch instead of tech
Be sure you understand the customer well
Provide seamless customer success
Although these are well known, Sruti takes things a step further and brings cross-functional team into the picture. She focuses on the top departments that can aid you in ensuring the three steps are well executed:
Marketing - your access to customers can help them create more targeted and applicable campaigns
Sales - their understanding of buyer personas as well as the information they have gained in the sales process are strong foundations for building a relationship with your customers
Product - This is a two-way information share. You have direct feedback on products while they need to let you know about updates and new features
Customer Support - their information can help identify potential issues within product usage
Having information is vital. Having information that directly help you support your customers is invaluable.
After you have had a chance to read the blog, take a few minutes to answer the following questions:
What other teams could you work with to make sure your view of the customer is complete?
Where are the main challenges to having strong cross-collaboration in your organization?
Tagged:
Leave a Comment
Categories
1

Gain Supporters

2

Grow Supporters

4

Retain Supporters
Interested in Supporting Gain Grow Retain?