GGR Podcast - Community-Driven Success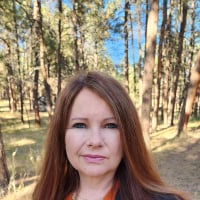 Heather Wendt
HLAdmin
Posts: 249
Gain Grow Retain Staff



This week Michael Cooksey, Head of Qualtrics XM Community joined us to talk about how community can be utilized to meet the needs of your customers.
Engagement from entire company means that customers have a space to go to ask questions and get answers (from peers and from employees) in a way that isn't always as easy to do with a phone call, email, or chat.
There are also insights that can be gained:
What are customers consistently asking about (can we resolve that with better documentation?)
Who are your most engaged customers? These are your brand advocates and can be encouraged to participate in spotlights that showcase their work.
By focusing on customer engagement, you are providing a place for your customers to feel a part of the process rather than simply consumers as well as strengthen your relationship with and understanding your customers.
Listen to the podcast here
What type of space does your company give your customers? How are you using it to strengthen their experience?
Tagged:
Leave a Comment
Categories
1

Gain Supporters

2

Grow Supporters

4

Retain Supporters
Interested in Supporting Gain Grow Retain?