GGR Podcast - CSMs Should Not Learn to Talk to CFOs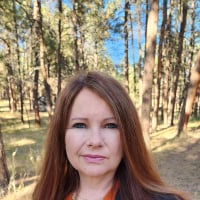 Heather Wendt
HLAdmin
Posts: 248
Gain Grow Retain Staff



Excited to let you know that today starts the 2-per-week schedule of podcasts from GGR! This Thursday podcast (The 10-minute Trumpet) is a short topical discussion by Jeff or Jay that takes a deeper look at some of the conversations happening in GGR or on LinkedIn.
We kick off this new series addition with @Jeff Breunsbach taking a look at how your CSMs can help your customer champion become the hero as you help them learn how to talk to their finance partners in a way that resonates with them.
Jeff takes a look at 3 things you can do to help equip them:
Prepare them to defend the ROI of your product
Understand the downside of not using your tool or product
Highlight areas of impact beyond your product (the bigger ecosystem)
It is very likely that a CSM will struggle to gain an audience directly with the CFO to help them see the value of your product, so focusing on helping your CSM to do this makes them look good and ensures that when it is time to look at budgets, there is a strong story about why your product shouldn't be on the chopping block.
What are some other areas that you can help strengthen your champion for this vital conversation?
Tagged:
Comments
Leave a Comment
Categories
1

Gain Supporters

2

Grow Supporters

4

Retain Supporters
Interested in Supporting Gain Grow Retain?