GGR Podcast - QBRs Need an Overhaul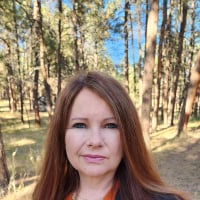 Heather Wendt
HLAdmin
Posts: 252
Gain Grow Retain Staff



QBRs - a valuable opportunity to share information with your customers, but are they being used well?
Check out LinkedIn and you will find numerous discussions about the various issues they are presenting in their current iteration.
This week, @Jeff Breunsbach takes a quick look (9.5 minutes) at how to move away from a model that frankly, tends to focus on you and your product and turn it into something that your customers will want to attend.
He hits some practical ways that you can turn the QBR ship around:
Shift the focus from you to them
Share any metrics and slides ahead of time
Add in some information about how to share specific segments with targeted stakeholders
Use the call to clarify any questions, but spend the majority asking questions (GOOD questions!)
If your customers are being asked to spend an hour with you so you can check off the QBR box, they are going to begin skipping these meetings. Overhaul your meetings and make them 'can't miss'!
How are you making an impact on the value of QBRs for your customer?
**For a more in-depth look at some additional ways to change the nature of QBRs, check out @Bob London's podcast from July 2022 here.
Tagged:
Leave a Comment
Categories
1

Gain Supporters

2

Grow Supporters

4

Retain Supporters
Interested in Supporting Gain Grow Retain?