GGR Podcast - Our CSMs Are Really Change Management Experts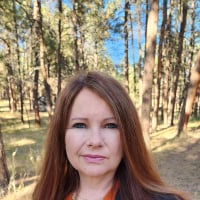 Heather Wendt
HLAdmin
Posts: 225
admin



Are your CSMs prepared to step away from a reactive relationship with your customers into one that helps drive strategy and becomes a true partnership?
This week, Garrett Morris and Michael Click from Abrigo talk with Jeff about how they are moving the needle.
As a leader, how are you making sure that CSMs are keeping the focus on outcomes, not just in conversations but in real action that can be tracked and analyzed for trends?
Are your CSMs helping your customers develop a vision for how the product will impact their goals?
How do you help your CSMs ask questions about the customer tech stack to identify how your product aligns, complements, and fits?
Is your team data-driven in their customer conversations?
Are you working to develop an advocate from any super-users?
Share information gained from one customer with customers in similar personas and celebrate the milestones
How are you using your CSMs in change management with your customers?
Tagged:
Leave a Comment
Categories
1

Gain Supporters

2

Grow Supporters

4

Retain Supporters
Interested in Supporting Gain Grow Retain?