GGR Blog - How to Start and Stick to a Deep Work Routine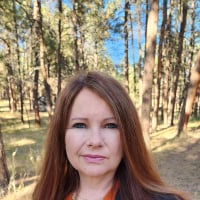 Heather Wendt
HLAdmin
Posts: 252
Gain Grow Retain Staff



This week, Ryan Johansen takes a look at how Deep Work routines can impact the quality and quantity of your work, helping you to be more productive with the hours available.
In a world where we are faced with nearly constant fires, we often find ourselves immersed in a reactive rather than a proactive response. This limits our ability to plan strategy and move the needle on initiatives and goals that need our attention.
Using 5 steps, Ryan shares how to take control of your time and schedule back, allowing you to create times to focus on work in a more effective way.
Step 1: Make the mental shift
Step 2: Block the same hour each day
Step 3: Use technology the right way
Step 4: Have what you need to do lined up
Step 5: Stick with it
Read the post
to learn more about how these steps can help.
How are you helping yourself avoid distractions that prevent you from focusing?
Tagged:
Leave a Comment
Categories
1

Gain Supporters

2

Grow Supporters

4

Retain Supporters
Interested in Supporting Gain Grow Retain?