GGR Podcast - Trends in the Job Market Around B2B Tech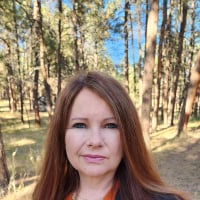 Heather Wendt
HLAdmin
Posts: 252
Gain Grow Retain Staff



This week, Christina Locke of Catch Talent joined the team to talk about trends in the B2B tech job market.
They lead off with discussions about how we got to where we are through over-investing in staff and inflated salaries, and move into the current trends.
Some areas to consider:
Don't be afraid to take a step backwards to move forwards
Don't focus on titles only - there are a lot of things to look at beyond the title
Expect to see more cross-pollination in roles
Build your ability to create intersections between various roles and teams
Look into certifications
Leaders and applicants should give feedback about needs and fit
What are some suggestions and insights you have into those looking to hire and those seeking their next role?
Tagged:
Leave a Comment
Categories
1

Gain Supporters

2

Grow Supporters

4

Retain Supporters
Interested in Supporting Gain Grow Retain?