GGR Podcast - Renewals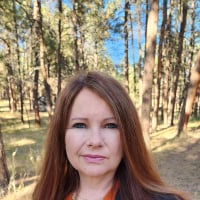 Heather Wendt
HLAdmin
Posts: 224
admin



Who owns renewals, and does it really matter?
The answer is 'it depends'...that response that can feel very frustrating, but in this instance, is quite well explained by @Julie Fox.
Having been on both sides of the ownership question, Julie has found that there are benefits to wherever it lives, and so many other variables in play that impact success such as:
renewals not being based on a single relationship (customers won't renew just because they love their CSM)
not happening in a vacuum, but rather are going to be decided on the larger experience
CS is a team sport, and renewals are no different - everyone needs to be involved regardless of where it lives
Julie and Jeff then talk about some very practical ways you can help make sure your CS team is prepared to tackle the renewal process well and shares some ways she ensures her team is successful.
Are renewals the business of everyone at your org? What are some ways you can help encourage that mindset?
Tagged:
Leave a Comment
Categories
1

Gain Supporters

2

Grow Supporters

4

Retain Supporters
Interested in Supporting Gain Grow Retain?