Feeling overwhelmed with GGR discussion emails?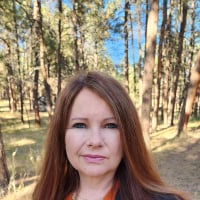 Heather Wendt
HLAdmin
Posts: 225
admin



We get it! Inboxes are already getting hammered, and it isn't always helpful to get single emails for each new post and then each of the comments that follow.
The great news is conversations are happening and a lot of knowledge sharing is going on...awesome!! But not everyone wants an email every time that happens.
SO, a couple of things to be aware of to help you take control of what you get:
Daily Digest - goes out 1x per day so you can see any new conversations in a single place. There is a link for each that will allow you to check out anything you are interested in, but it is a single, collective email to keep in the know without being caught in an email deluge. Click here to sign up.
Notifications - you can control what you get notified about and when (or if) those happen. We have an FAQ section (Welcome to the Community) for all things community platform related, and here is the link to walk you through updating general notifications
Following - if you follow a conversation or a category, you will be set up to get those individual notifications as well, and this selection overrides your notification selection. Take a moment to see how to mute the emails on these categories by checking out the FAQ document.
There is a lot of great information being shared in GGR, but that doesn't mean you have to sacrifice your inbox to keep informed.
Tagged:
Leave a Comment
Categories
1

Gain Supporters

2

Grow Supporters

4

Retain Supporters
Interested in Supporting Gain Grow Retain?