GGR Podcast - Setting Priorities for Your Team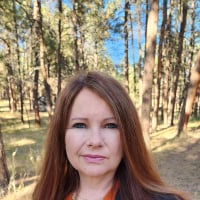 Heather Wendt
HLAdmin
Posts: 227
admin



This week, Sandy Yu joins Jeff to talk about the importance of priority setting, especially when there are multiple priorities competing for attention. She helps organize the process of identifying the priority to focus on ('there can be only 1 priority - anything else is a list')
Questions to make a decision:

What resources are needed?
What market/product is being prioritized by your organization?
What tools will you use to support the efforts?
What is the cost of NOT focusing on this priority?
What data do you need to make a good decision?
Sandy and Jeff talk about the role of the leader in bringing the priority to your team and how to set up and maintain healthy routines that set expectations without curbing the creativity of your team.
How are you helping your team not only understand the priority they should be focusing on but be successful and creative in moving the needle on it?
Comments
Leave a Comment
Categories
1

Gain Supporters

2

Grow Supporters

4

Retain Supporters
Interested in Supporting Gain Grow Retain?