GGR Blog - Churn Part 1 - How to Increase Survey Response Rates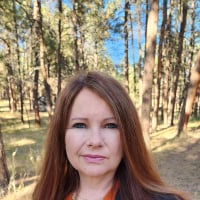 Heather Wendt
HLAdmin
Posts: 253
Gain Grow Retain Staff



Back in 2020, Anita Toth authored a 5-part series on Churn. The first one focuses on Survey Response Rates and can be read here.
Surveys are a wonderful tool that help us learn insights about where our customers are at, but many times either the response rate or depth of info is so low it doesn't really help.
Anita looks at how feelings play a role in increasing the chances that a survey will be completed for you.
Take a moment to answer the questions below in the thread:
Are your surveys getting the traction and responses you were hoping for?
When in your own personal life are you more likely to fill out a survey for an experience you had?
Did you know that there are currently 25 blog posts from various thought leaders available to you on Gain Grow Retain? To take a look, check out the Resource tab and clicking the Blog category.
Interested in having a blog post of your own considered for our site? You can let us know by filling out this form!
Tagged:
Categories
1

Gain Supporters

2

Grow Supporters

4

Retain Supporters
Interested in Supporting Gain Grow Retain?