GGR Podcast - Scaled CS; Daphne Lopes - Hubspot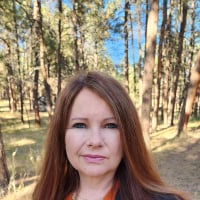 Heather Wendt
HLAdmin
Posts: 227
admin



The discussion this week between Jay Nathan and Daphne Lopes revolves around the concept of scaling customer success, with a focus on the importance of specialization and intervention to ensure customer satisfaction across all segments. Daphne defines scaled CS as "meeting each customer at the right time with the right information", which takes some critical foundational work.
Some of these foundations are found in:
Strong data models that allow you to identify what differs between customers who are achieving versus those that are not
Interventions that drive outcomes and can be more self-service through automations
Accurate segmentations that change as the maturity of your team evolves
Specialization of your team especially as product numbers increase
Strong metrics that show the most impact and give the most value in understanding customers usage
Increase your risk identification to directly impact your retention
Strong cross-collaboration with other departments
What other foundational pieces are critical for building the ability to meet your customers with the right info at the right time?
Leave a Comment
Categories
1

Gain Supporters

2

Grow Supporters

4

Retain Supporters
Interested in Supporting Gain Grow Retain?