GGR Podcast - Integrating Your CS Goals with Community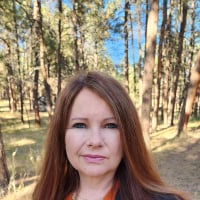 Heather Wendt
HLAdmin
Posts: 248
Gain Grow Retain Staff



Scaled CS is a hot topic as companies are scrambling to maintain a high level customer experience with resources that are more limited than ever. This week, Nicole Saunders spends some time with @Jeff Breunsbach discussing how Zendesk is utilizing community to make this possible.
Getting teams involved in community is all about identifying their needs and then finding the overlap. This episode has very practical ways to make that happen, and the change in focus from growth to rentention, where:
the focus is on relationships instead of transactions
community help CS teams align scaled ideas to create synergy and better utilize common tools and offerings
the ability to align your community metrics and stories to other teams becomes a super power that pays dividends for your customers
What are the roadblocks you face in trying to meet customer needs well with fewer roadblocks?
Tagged:
Leave a Comment
Categories
1

Gain Supporters

2

Grow Supporters

4

Retain Supporters
Interested in Supporting Gain Grow Retain?